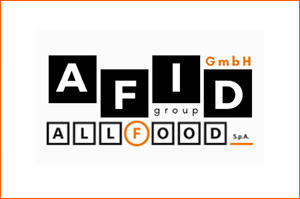 GOOD FOOD INHABITS THE WORLD
AFID Ltd is an internationally operating catering company 100% owned by All Food Spa. with a focus on the German and European markets. 
We operate in the field of corporate, school, social and commercial catering.
At the basis of our daily commitment, we place the consumer, offering a service characterised by the quality of raw materials and preparations, the relationship with territorial realities, transparency and respect for the rules. A conscious consumption of food that focuses on the wellbeing of the individual and his or her environment is a priority on which we have based our very existence.
Our company is made up of people and is aimed at people, which is why the protagonists who make our values alive in improving the quality of the services we offer are our workers.
It is thanks to them that, in Italy, for over 30 years, every day we have been strengthening trust, valuing tradition and pursuing innovation.   
In creating a company that combines quality, competence, profitability and respect for people and the environment, we have launched and, at the same time, taken up a global challenge based on the value of the link between food, health and sustainability.
Starting from this inseparable link, we have made a bet on ourselves and the future ahead of us.
The decision to invest in Germany, a reliable and virtuous leading country in Europe, goes in this direction, convinced that we can combine the best Italian gastronomic culture with local traditions.